Healthaliciousnyc.com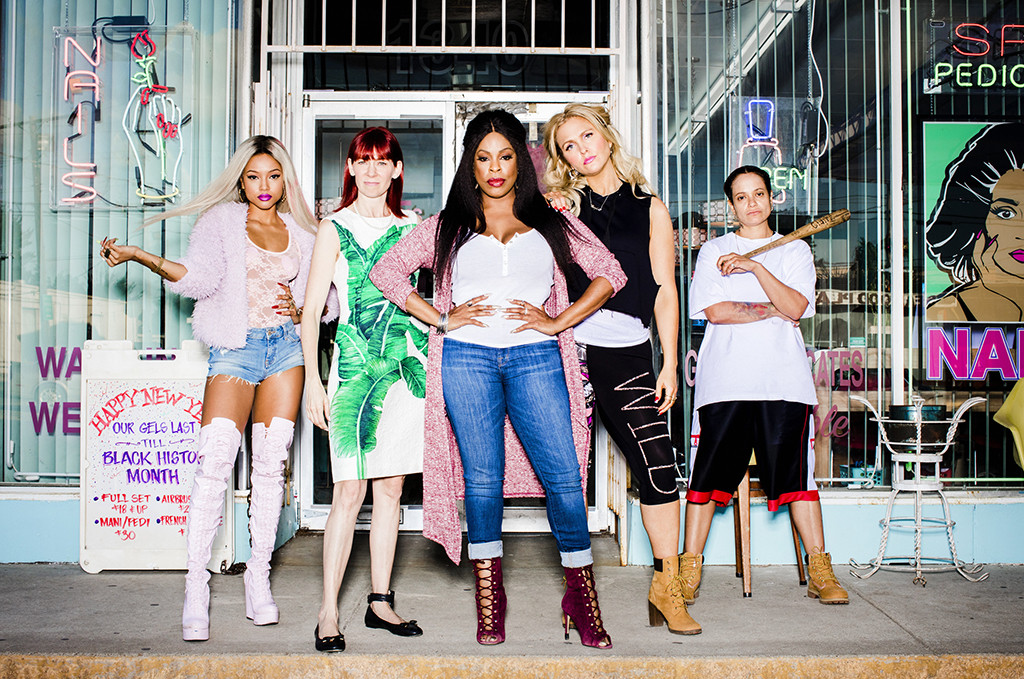 "We took a tiny break from filming to let you guys know that we're back!"
That's right—the return of TNT's hit series Claws is nearly upon us. And E! News has an exclusive look at the second season of the pitch black dramedy that not only gives us a look at what's to come, but finally fills us in on when, exactly, it'll be coming.
As Niecy Nash and her girls Carrie Preston, Karrueche Tran, Judy Reyes, and Jenn Lyon gather to celebrate the show's highly-anticipated return for a quick moment before the clip heads into the actual sneak peek, she breaks the news: Season two will premiere on Sunday, June 10!
Lest you forget what went down at the end of season one, Desna (Nash) made the hard decision to stay put at Nail Artisans of Manatee County and continue laundering money for the Russians, with Jenn (Lyon) and the rest of the crew giving up the dream of the new salon to stay with her. And as the sneak peek proves, they don't seem to regret it all that much. Yet.
"We're criminals," Desna says over images of the group celebrating with champagne. "And we are good at it."