Healthaliciousnyc.com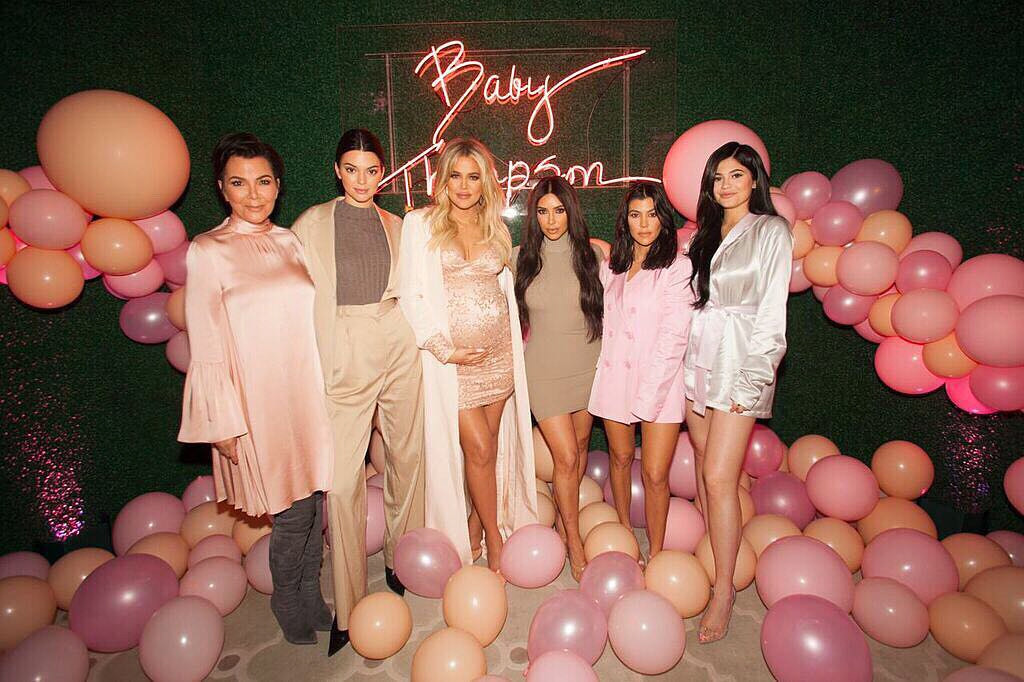 As far as delivers go, this one was pretty well thought out. Having spent the final weeks of her pregnancy in Cleveland, Khloe Kardashian was set to give birth at nearby Hillcrest Hospital in Mayfield Heights, Ohio. The hope, a source reveals to E! News, was for the reality star and her Cleveland Cavaliers center boyfriend Tristan Thompson to welcome their first daughter sometime after he finished his last regular season home game Apr. 11 and before the playoffs kicked off four days later.
Of course, not everything went according to the game plan. Just hours before Khloe was set to enter the hospital the 27-year-old athlete emerged as the main subject of numerous cheating accusations. First, The Daily Mail published photos and video that purported to show the 6-foot-9 pro kissing a woman at NYC rooftop bar PH-D Lounge Apr. 7, where he was in town for a game. While the athlete's hood obscures the view, the person who filmed the video insisted to The Daily Mail that he was "making out" with a girl all night.
That report seemed to open the floodgates. Next, The Shade Room published more photos and video of Thompson entering his hotel with a woman and showed her leaving later carrying an oversized tote.
Finally, TMZ unearthed security footage taken at a Washington, D.C. hookah lounge last October that it reported showed Thompson getting close to two women.
Neither the 33-year-old reality star, who's called her 20-month romance with Thompson her "best" union, nor the NBA champ have commented on the reports, but privately, a source tells E! News, "She feels defeated." Thankfully she has her best cheerleaders at her side. Mom Kris Jenner, 62, and sisters Kourtney, 38, and Kim, 37,  have rallied around her, says another insider, "They wanted her to be comfortable and not stressed at all."
Days earlier the Keeping Up With the Kardashians star was feeling few anxieties. In an April 9 post on her website titled "Why I'm Not Afraid About Giving Birth," she laid out her case. Throughout her pregnancy, she wrote, she'd been religiously reading the daily app updates and she hadn't shied away from peppering her doctor with questions. Plus, thanks to her large family (both Kim and Kourtney have three kids and little sis Kylie, 20, just welcomed daughter Stormi Feb. 1), "I've seen over eight births live and in person," she wrote. So while she admitted to being "a little nervous to go into labor," she insisted, "I'm trying to not overthink something that happens all the time."
Besides she was well prepared to welcome the baby girl she'd called "the greatest dream realized."
In her final months of pregnancy, the California native had shipped décor and baby products to the $1.9 million lakeside home she shared with Thompson outside Cleveland. And with Kris' help, she had carefully outfitted one of the spreads four bedrooms in neutral hues. In early March, the twosome spent two hours browsing through L.A.'s Petit Tresor and Couture Kids, selecting baby gear, toys, furniture and clothes in pink and neutral shades. Says an insider of their Petit Tresor outing, "They bought a hefty amount."
Using recommendations from her sisters—and snapping up the same products they had used—she put together the type of nursery you would expect from someone who carefully stacks her Oreos and labels every bit of food in her kitchen. Noting every item has a place, a source told E! News, "Everything is very minimal."
Her hospital bag was equally organized. In a post on her app, the Revenge Body with Khloe Kardashian star revealed she'd stashed her computer, chargers, toiletry bag, cozy socks, pajamas "that button in the front," maternity bras, a comfy robe and other garb in her tote along with "matching hats and receiving blankets" for her daughter. "Of course, I'm already packed up and have been for a while, LOL," she wrote. "I know exactly what I wanted to put in my hospital bag—lots of comfy things for me and for her!"