Healthaliciousnyc.com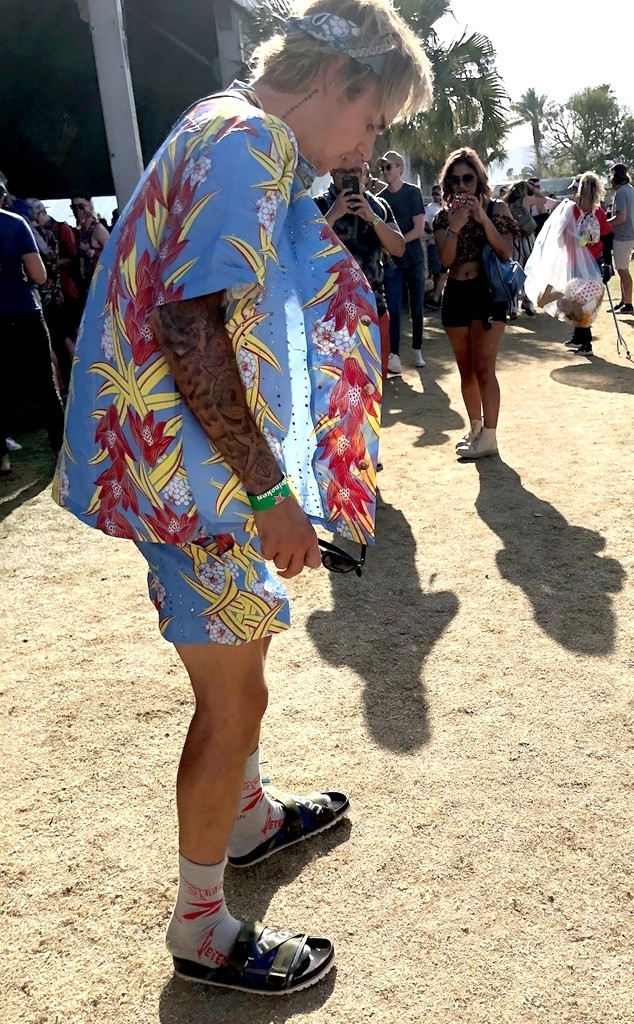 All he wants to do is dance, dance…
Justin Bieber was certainly in party mode at Coachella 2018…he was dancing like nobody was watching! Fans filmed video of the 24-year-old pop star dancing to the music on the festival grounds on Friday, wearing colorful Hawaiian shorts and a matching shirt—which he later removed.
In 2014, videos of Leonardo DiCaprio dancing with his friends at Coachella went viral.
Also on Friday, Bieber was also seen cheering on 11-year-old Mason Ramsey, aka the "Walmart Yodel Kid," as he gave a surprise performance during DJ Whethan's set at Coachella. The child went viral earlier this month with a video showing him performing Hank Williams' "Lovesick Blues" at his local Walmart in Illinois.