Healthaliciousnyc.com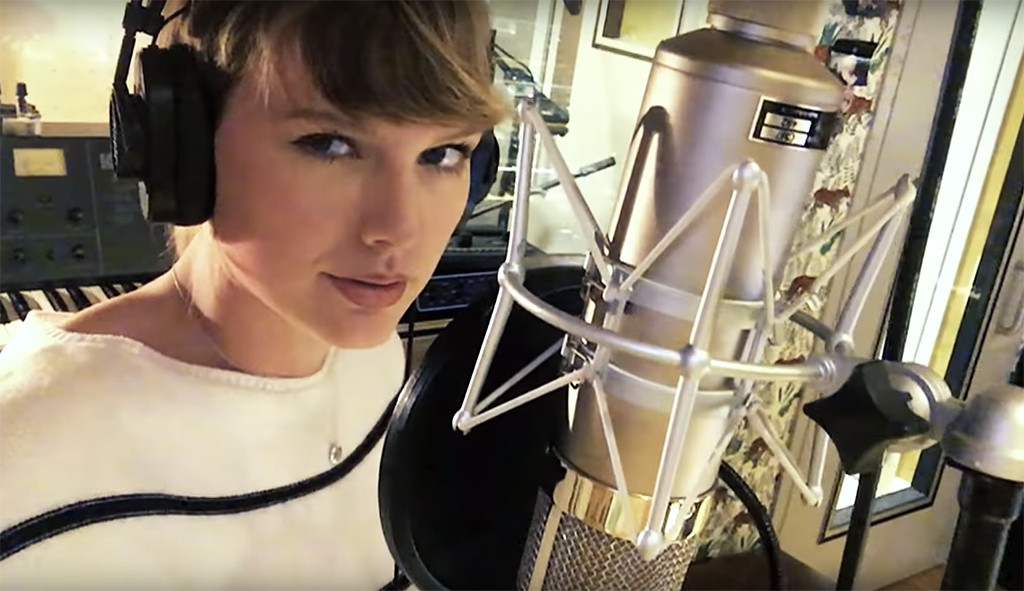 They can't say they weren't warned.
Sure, Joe Jonas probably didn't realize that Taylor Swift would immortalize their 27-second breakup phone call. And certainly the high school boys that stepped out on her couldn't possibly have known she'd grow up to be a 10-time Grammy winner with a sizable, devoted fan base.
But the liner notes of the pop sensation's self-titled 2006 debut included a dedication "to all the boys who thought they would be cool and break my heart, guess what? Here are 14 songs written about you. HA."
So you could argue future boyfriends were put on notice.
Or, as the 28-year-old phrased it to Vulture in 2013, "Did you not Wikipedia me before you called me up?"
Not that her ex-flames are the only sources of inspiration. Over the course of her decade-plus career, Swift has penned lyrics about everyone from longtime bestie Abigail Anderson to her beloved mom Andrea to any bold-faced name that dare wronged her. So by the time her highly anticipated sixth studio album Reputation was released last November (it went on to become the year's best-selling album in the U.S.) the speculation about who she'd spurn in verse had reached a fever pitch.
Swift didn't disappoint. She littered both the lyrics and the music video of her first single, "Look What You Made Me Do" with allusions to Kanye West (seemingly acknowledging the set he used for his Saint Pablo tour, she sings, "I don't like your little games / I don't like your tilted stage / The role you made me play / Of the fool / No, I don't like you") and frenemy Katy Perry. Along with sporting a Perry-esque hairstyle in the music video, she dropped references to the burn book in Mean Girls ("I've got a list of names and yours is in red, underlined / I check it once, then I check it twice, oh!") an innuendo to Perry's 2014 tweet, "Watch out for the Regina George in sheep's clothing…"
She also canonized her romance with British actor Joe Alwyn. Lest anyone think the references in "Gorgeous"—she sings about his "ocean blue eyes" and getting drunk and making "fun of the way you talk"—were about any of her previous paramours, she told the 300 fans who gathered at her Watch Hill, Rhode Island manse for an October listening party that it was a tribute to her 27-year-old love of nearly a year.
"Basically Taylor made us all promise that if anyone made any accusations of who this song is about, we tell them it is 100 percent about her angel boyfriend of one year," one devotee wrote on Tumblr. "This isn't a secret. She wanted us to tell people."
Of course, Swift isn't the only musician who litters her lyrics with Easter eggs her fans can carefully dissect and craft into increasingly elaborate theories.
Most recently, Cardi B took aim at rumors her fiancé, Migos rapper Offset cheated in her latest single, "Be Careful". 
Though the 25-year-old two-time Grammy nominee doesn't mention him by name—as she did some 16 times in last year's "Bartier Cardi"—she does seem to address their relationship issues in the first verse.
"I wanna get married, like the Currys, Steph and Ayesha s–t / But we more like Belly; Tommy and Keisha s–t / Gave you TLC, you wanna creep and s–t / Poured out my whole heart to a piece of s–t / Man, I thought you would've learned your lesson / 'Bout liking pictures, not returnin' texts / I guess it's fine, man, I get the message," she raps, before continuing, "I could've did what you did to me to you a few times / But if I did decide to slide, find a n—a / F–k him, suck his d–k, you would've been pissed."
She doesn't let up in the second verse, either: "I was here before all of this / Guess you actin' out now, you got an audience / Tell me where your mind is, drop a pin, what's the coordinates? / You might have a fortune, but you lose me, you still gon' be misfortunate, n—a / Tell me, this love's got you this f–ked up in the head / You want some random bitch up in your bed? / She don't even know your middle name / Watch her, 'cause she might steal your chain / You don't want someone who loves you instead? I guess not though / It's blatant disrespect, you nothin' like the n—a I met." 
That same week, The Weeknd dropped his latest disc, My Dear Melancholy, with no less than three tracks seemingly dedicated to his previous loves.
On "Call Out My Name" he appears to dissect his nine-month romance with Selena Gomez. Just weeks after they split last October, she was spotted kissing former boyfriend Justin Bieber, an incident the three-time Grammy winner nods to by singing, "Guess I was just another pit stop 'til you made up your mind."