Healthaliciousnyc.com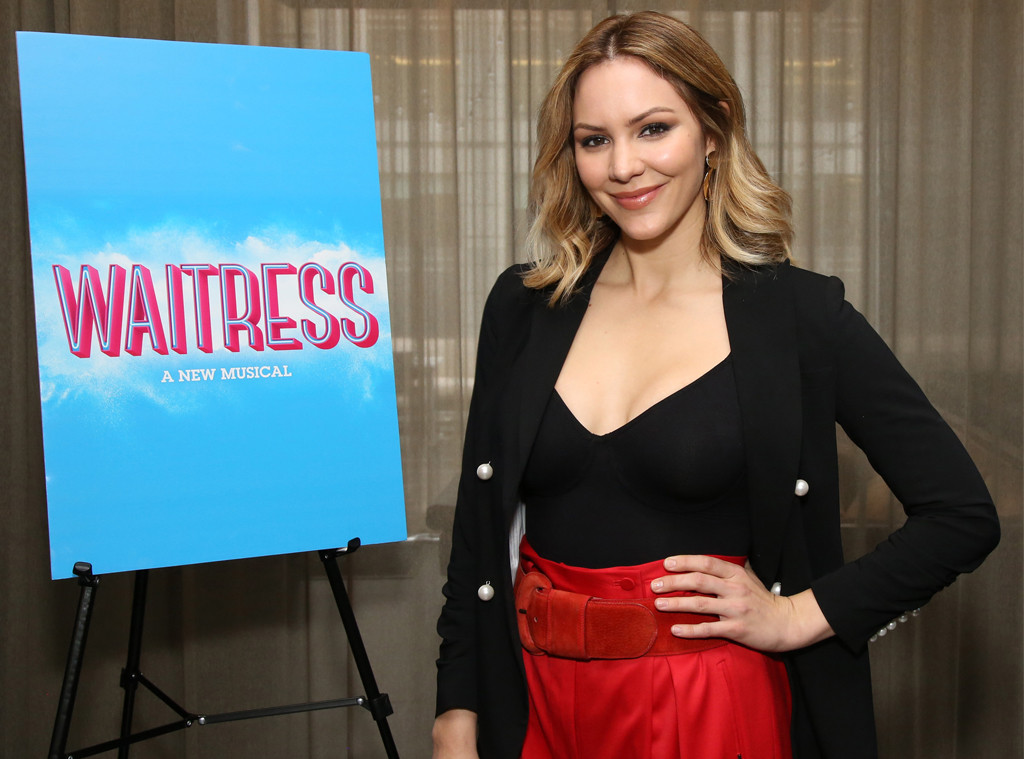 Smash is real, you guys. Sort of. Six years after playing Karen Cartwright, a Broadway ingénue on NBC's critically-adored and lambasted musical drama, current Scorpion star Katharine McPhee makes her debut on the Great White Way in Waitress. McPhee is taking over the role of Jenna, originally played by Jessie Mueller on stage and Keri Russell on screen, until June.
"I found out this last December," McPhee told E! News' Sibley Scoles at Paw Works' 4th Annual Ties & Tails Gala. "I was elated…I have been practicing the songs for months before people even knew that I was going to be in this show."
In Smash, McPhee played a struggling actress who got her big break in Bombshell, a musical based on Marilyn Monroe. Her character eventually left the show and joined Hit List and was nominated for a Tony. The award went to Ivy Lynn (Megan Hilty), Karen's longtime rival who took over the role in Bombshell.
Waitress, the stage musical, is based on the movie of the same name from Adrienne Shelly, with a book by Jessie Nelson and music and lyrics from Sara Bareilles. Bareilles, who has also played the role twice on stage and recently starred in NBC's Jesus Christ Superstar Live in Concert, told E! News, "I'm thrilled to be making the Smash fans happy."
"We're so grateful to have Katharine come in. She's so exciting—what a great singer," Bareilles said.
While in Los Angeles at an event, Bareilles said she was watching TV in the green room and she couldn't tell who was singing, but "I just heard this voice and I was like, 'Who is that?!' and then I found out it was Kat and I was like, 'Oh my gosh.' It was sort of like my reintroduction to her after so many years," she said. "So this is exciting. She's going to kill it and I think she's going to have a wonderful time, which is always the thing I get so excited about."