Healthaliciousnyc.com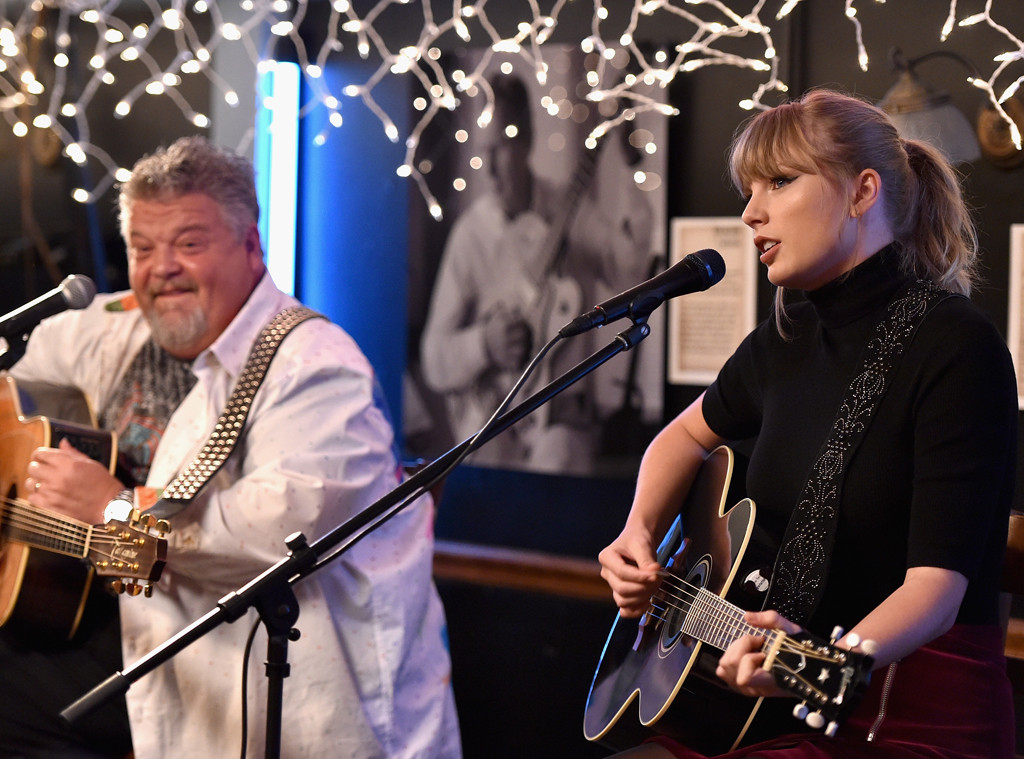 Surprise, it's Taylor Swift! Bottoms up!
The singer made an unannounced guest appearance onstage on Saturday during country music songwriter's Craig Wiseman's headlining show in front of about 40 people at the Bluebird Cafe in Nashville, where she started her career.
Wearing a black turtleneck and her blond hair pulled into a ponytail, Swift received a standing ovation as she was introduced, according to The Tennessean. She performed acoustic versions of her hits "Shake It Off" and "Love Story" and…did a shot of Fireball whiskey with Wiseman!
During the show, he talked about attending a CMT after-party at his office building that Swift attended.
"I got her a shot of Fireball, and then I got her another one," he recalled according to the newspaper. "For the rest of the party, I would go get a shot of Fireball…and snake my hand through the people…in her general direction. I don't even know if she took it, but it disappeared."