Healthaliciousnyc.com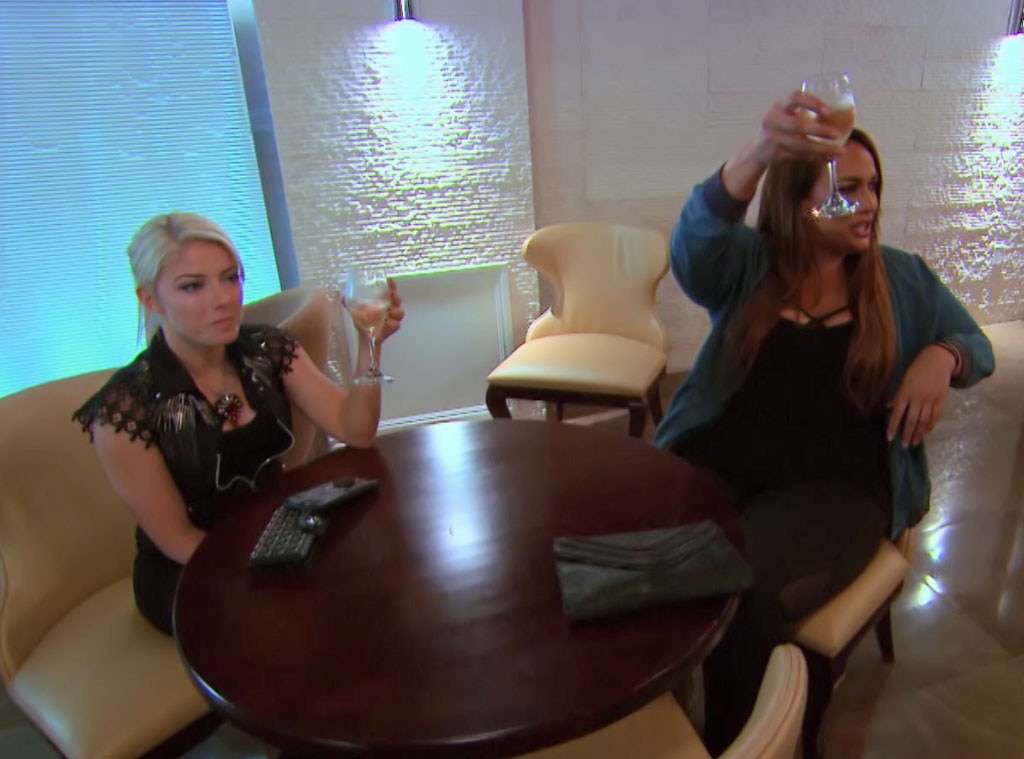 Could there be trouble in paradise for Alexa Bliss and her boo, Buddy Murphy?
On this week's episode of Total Divas, Alexa and Buddy discussed their long engagement and the pressure to get married in a hurry.
"Since I've moved to the main roster, he hasn't been working on NXT and he's worried about getting cut. If that happens, he'd have to go back to Australia," Alexa explained.
Buddy, who is from the land Down Under, has been struggling with some injuries and without the work visa that got him to the WWE, he could be sent back home.
Alexa echoed her worries to her bestie Nia Jax, but for Nia, these were nothing but excuses.
"I don't want to feel like he's gone forever or we get married," a worried Alexa said. "I don't know, I honestly am hearing a lot of excuses," Nia responded.
That set Alexa off, but it wasn't anything a little white wine and some girl talk couldn't fix.
"I'm really relieved and happy that Nia's apologizing," Alexa confessed. "I know how blunt she can be, but she also knows what we've been through trying to keep this relationship going."
Nia shifted her focus from Alexa's love life to her own. During a trip to New York City for SummerSlam, Maryse invited Nia to a "Fireman Fantasy" themed speed dating event.
Nia had almost given up on finding someone to spark her flame when one lucky dater was sent her way.