Healthaliciousnyc.com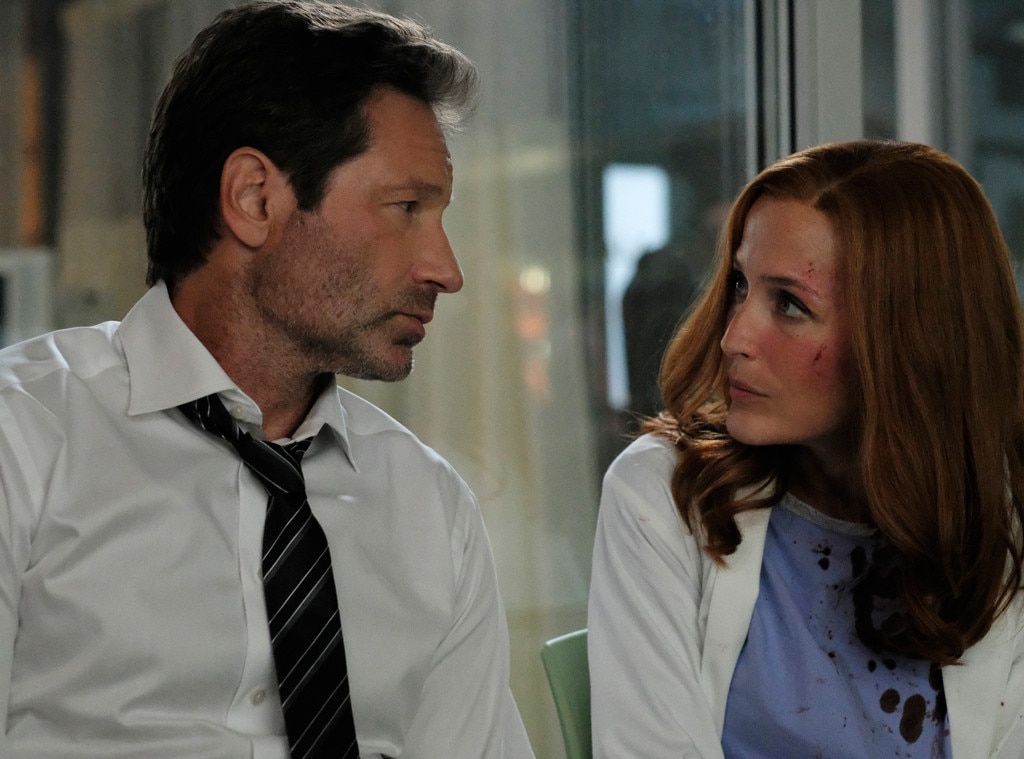 So you watched The X-Files season 11 (or second chapter of the event series) premiere and you're thinking, "wait, what?" You are not alone. The opening episode of the latest (and possibly last) installment of The X-Files touched on the season 10 cliffhanger immediately…by undoing it. Warning, spoilers ahead.
Mulder (David Duchovny) was on the brink of death with Scully (Gillian Anderson) and Miller (Robbie Amell) on the way to save him—only to be stopped by a UFO. What happened next? Nothing. The finale episode, and possibly a large portion of the six-episode tenth season, was all visions Scully—and her son William—had of the future. Oh yeah, William! Anyway, Scully makes a newly not-so-grotesque Spender (Chris Owens) reveal some details about the child she gave up for adoption for his own safety. But whose child is William really?
William B. Davis' The Cigarette Smoking Man (aka Carl Gerhardt Bush, yes his name was revealed!) and Monica Reyes (Annabeth Gish) went to Skinner (Mitch Pileggi) in an effort to sway him to their side of thinking regarding that whole alien virus and exterminating the human race thing. While guns were drawn and cigarettes were smoked, the Smoking Man revealed he is the father of Scully's son. He impregnated her with alien DNA (and his) during the events of "En Ami," the season seven episode where Scully goes with the Smoking Man on a trip in order to gain medical knowledge. So…William is Mulder's brother?
Is the Smoking Man telling the truth? Series creator Chris Carter said three words to describe this season are "trust," "no" and "one"—"trust no one"—and the tag in the opening credits goes from "I want to believe" to "I want to lie." Did he say this to get Skinner on his side?