healthaliciousnyc.com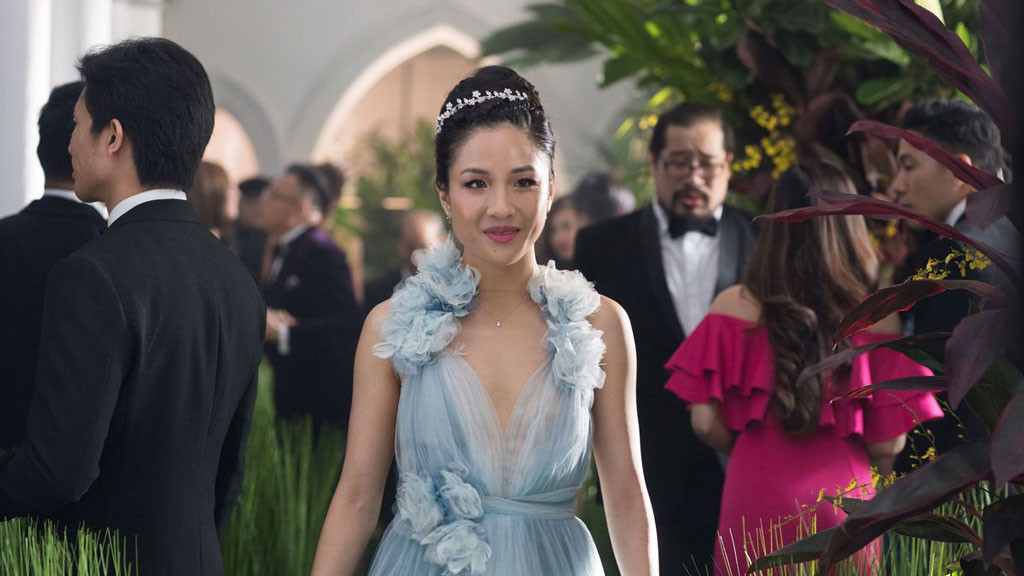 Spoiler alert: Crazy Rich Asians is crazy good. 
Adapted from Kevin Kwan's best-selling 2013 novel, Crazy Rich Asians finally hit theaters this week, giving fans a long overdue dose of Singaporean eye candy, thanks to director Jon M. Chu's vision. 
Though it's hard to believe based on their off-the-charts chemistry and respective commanding on-screen presence, this was the first studio film for leads Constance Wu and Henry Golding, with both stars instantly becoming the Internet's newest obsessions. But they are far from the only two actors in the movie to garner major buzz, with almost every supporting character getting a chance to shine.
To help feed your addiction to all things Crazy Rich Asians, we've broken down all of your new crushes you'll be Insta-stalking like crazy for the foreseeable future… 
Warning, there are some mild spoilers in regards to each star's standout scene from the movie, skip that portion if you don't want to know!
Star: Constance Wu
Instagram Handle: @constancewu
Who She Plays: Rachel, the Asian-American economics professor at the center of the story whose vision of her future is turned upside down when she discovers her boyfriend's family is crazy rich.
Where You've Seen Her Before: Wu has starred on ABC's critically acclaimed sitcom Fresh Off the Boat since 2015.
The Moment We Fell in Love With Her: Wu was born to play Rachel, who never feels like a victim despite all the crazy rich drama sent her way. But she's never better than when she faces off against Nick's mother in a game of mahjong, delivering a devastating and searing final blow to her would-be mother-in-law.
Fun Fact: After falling in love with the book, Wu desperately wanted the role of Rachel…but filming of FOTB almost prevented her from being able to do the movie. 
"I heard that Jon M. Chu was signed on to direct it and I got really excited because he's an amazing director and I thought he could do a great job. We had a meeting about it and then I realized I couldn't do it because the schedule," Wu told Stephen Colbert. "They wanted to shoot in the fall and my series shoots in the fall. I just let that go and then one day I was on a plane and was filming very dramatic. I wrote a dramatic email about all the heart that I would put into his movie if he just waited for me."
The rest, as they say, is history. 
Star: Henry Golding
Instagram Handle: @henrygolding
Who He Plays: Nick Young, Rachel's handsome boyfriend who is basically Singapore's Prince Harry.
Where You've Seen Him Before: Golding served as a travel host for BBC, Discovery, and National Geographic before landing the role as Singapore's most eligible Bachelor. Yes, CRA is his acting debut. Next up, he stars as Blake Lively's husband in  A Simple Favor.
The Moment We Fell in Love With Him: You root for Nick the moment you meet him, thanks to Henry's warmth and charisma, and who can resist a man who mouths "I love you" while standing at the altar next to his best friend while serving as best man at his wedding? Swoon City, population: EVERYONE.
Fun Fact: He was voted "sexual healer" in high school. But wait, he can explain: "It was due to the fact that I used to go around singing 'Sexual Healing' by Marvin Gaye. That was my song—just walking around the sort of the lockers and singing that," he told Jimmy Fallon. "That was my thing."
Star: Michelle Yeoh
Instagram Handle: @michelleyeoh_official
Who She Plays: Eleanor, the intimidating Young family matriarch.
Where You've Seen Her: Yeoh, a Hong Kong film icon, has starred in major films for over 30 years, including Supercop, Tomorrow Never Dies, Crouching Tiger, Hidden Dragon, and Guardians of the Galaxy Vol 2. She most recently starred in CBS All-Access' Star Trek: Discovery. 
The Moment We Fell in Love With Her: No need to look any further than the opening scene, set in 1995, with Eleanor dealing with racist hotel concierges…only to buy the hotel and become their boss.
Fun Fact: Yeoh, a trained dancer, garnered a lot of attention as an actor star as she performs all of her own stunts. 
Star: Awkwafina
Instagram Handle: @awkwafina
Who She Plays: Goh Peik Lin, Rachel's Singaporean college best friend with an outlandishly hilarious family. 
Where You've Seen Her Before: A few months ago when the rapper was one of the women pulling off a heist, including stealing every scene she was in, at the Met Gala alongside Sandra Bullock and Anne Hathaway in Ocean's 8.
The Moment We Fell in Love With Her: Um, the very first second Peik Lin, along with her memorable blonde wig, came on screen? OK fine, if we had to narrow it down we'd say it's when she has no chill about being invited to dinner at the Youngs, and revealed she has outfits for any such occasion in her trunk at all times—including an ensemble for the "Walk of Shame."
Fun Fact: Awkwafina (whose real name is Nora Lum) was not exactly the biggest fan of her Ellen DeGeneres-style wig. "I had [the wig] lit on fire and burned," she joked to E! News.