healthaliciousnyc.com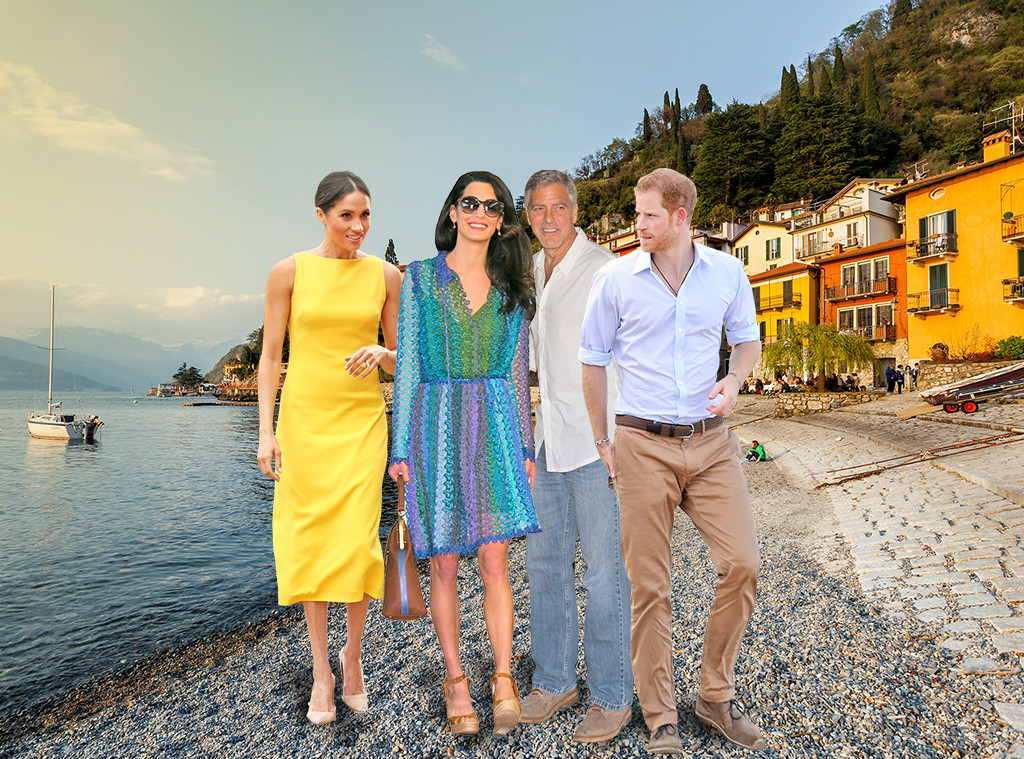 As the saying goes, when in Lake Como, vacation with the Clooneys. 
Ok, so that's not exactly the saying, but for Prince Harryand Meghan Markle, that's just one of the perks that come with being friends with Hollywood royalty. According to reports, the real-life royals enjoyed an extended weekend away with the A-list pair at their waterfront villa in Lake Como, where the family of four spends most of their summers together. 
Per a report from Good Morning America, the Oscar winner flew the newly married couple to the Lombardy area of Italy on his private jet and they landed on Thursday. From the tarmac, the couple reportedly traveled by motorcade to the house with protection officers. 
As for what the group of four did during their days, GMA reported the ladies enjoyed time by the pool and played with the couple's twin daughter and son, Ella and Alexander, while George and Harry played basketball together with other friends and checked out the actor's motorcycle collection. 
Considering the Money Monster is known to be a hospitable host, it comes as no surprise that the star reportedly hosted a dinner for their many guests catered by his favorite local chef.